MABX TEC Summit: Integration of Technology into Design/Build – Part 1
MABX TEC Summit: Integration of Technology into Design/Build – Part 1
HIKI TEC., JSC demonstrates system integration capability by providing customized servo press system
Hanoi, Oct 2021
HIKI TEC., JSC has completed project of servo press integration with one of our closed customer, to prove our integration capability to deliver high quality products to customer.
The customer situation before HIKI TEC., JSC
The remaining issues:
Not accurate holding force/ pressure, leads to many fail parts
Low accuracy
Noisy
High maintenance required.
Low flexible operation
The customer demands us to build a completed system which fully remove all the remaining issues, furthermore, the system must be able to export data as well as optimization of pricing.
The solution given by HIKI TEC., JSC
Kistler servo press NCFE with force range: 40kN (4 tấn ), stroke: 350 mm, speed: 250 mm/s.
The touch color screen 10.4 inch, with intuitive display allow user program easily
Connect to PLC with alert LED.
Rugged mechanical frame with safety curtain, ground wiring.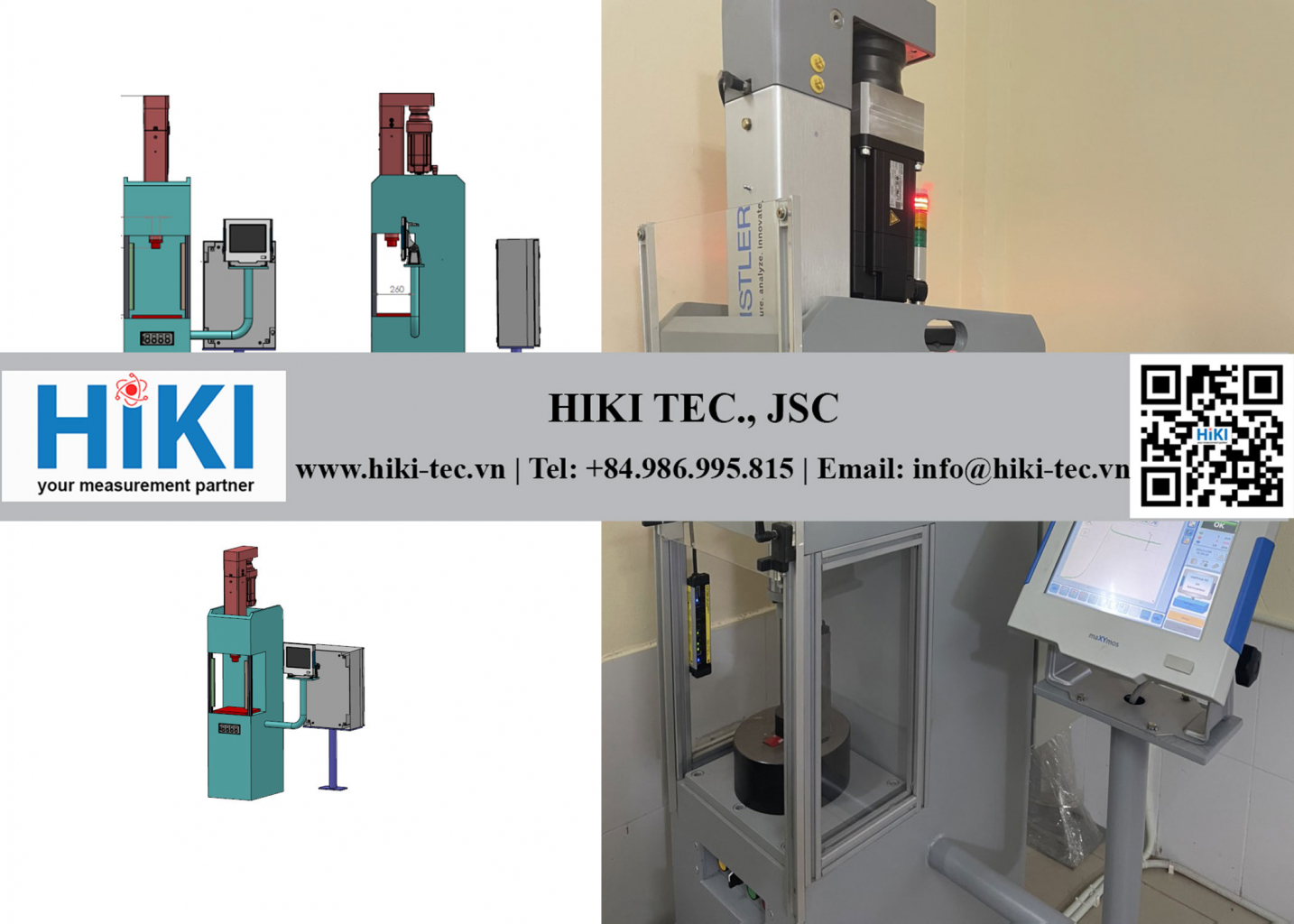 From drawing to the real machine
The customer benefits when using HIKI-NCFE 40kN
1. Optimization of press process thank to speed adjustment flexibility, optimization of cycle time.
2. Holing precisely force in a period of time. This helps customer to improve product quality dramatically
3. Reduction of noise : This is very important feature, which make customer satisfied
4. Flexibility in selecting program: The customer has about 30 different products.
5. Safety features:
6.Reduction of maintenance workload and cost
Training and commissioning:
More information at: Servo press.
Contact us at: +84 986 995 815.